Momentum Contingency / takeoff. Lukas Malkowski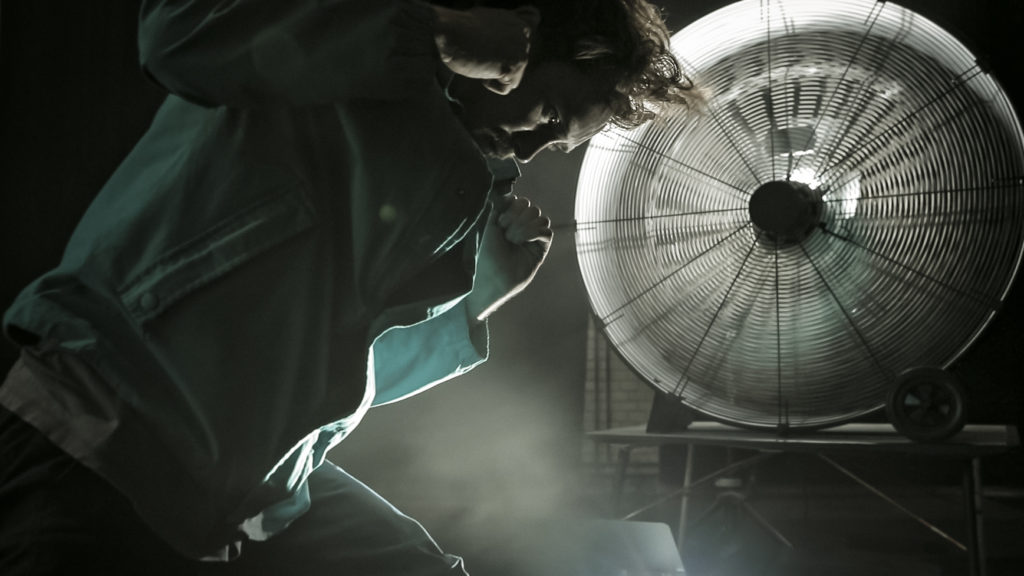 My name is Lukas Malkowski. I am a Canadian dance artist and interdisciplinary choreographer currently based in Berlin. Thanks to the first round of DIS-TANZ-SOLO I was able to research and create 2 works:
-Momentum Contingency, a 1-hour solo installation
–takeoff, a 7-minute film

I made these works in the interest of expanding a pre-existing solo (Unresisting Force) and making it more relatable for audiences experiencing a time of social distance and mutual isolation. All of these works deal with actions vs. consequences. What happens when we are confronted by the unstoppable forces of nature and the consequences of our actions?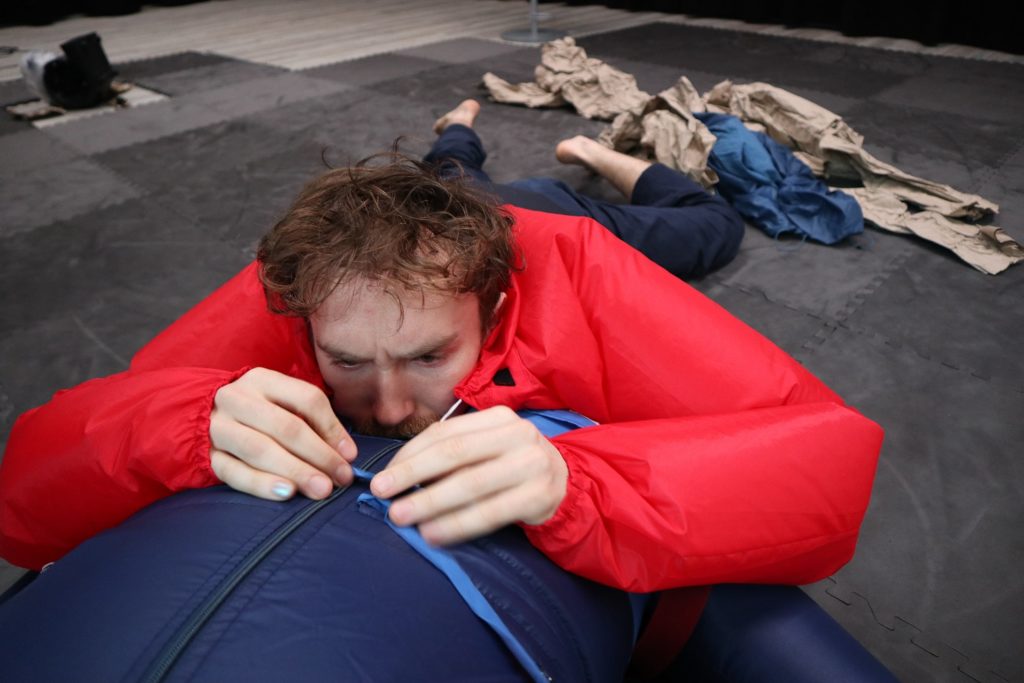 Momentum Contingency is a solo installation featuring the construction and destruction of kinetic wind sculptures, representing power, momentum, and our own unsustainability. The work is a criticism of capitalist material ambition, and a metaphor for how we are destroying ourselves. Thanks to a residency at TRAUMABARUNDKINO I was able to actualize this work into an installation performance. During my time there I hosted private (1on1) outside eye viewings for my colleagues Scott Jennings, Daniel Staaf, Sarah Stanley, and Frank Willens. I worked with dramaturg Antonia Gersch, and had the work filmed by Dana Pajarillaga, my partner and frequent collaborator. I am currently submitting Momentum Contingency to festivals, galleries and production residencies.


takeoff, by comparison, is a shorter, cinematic narrative of action & consequence. This film allowed me to distill my choreography into a short, cinematic narrative. With direction & storyboard by American filmmaker/dance artist Jubal Battisti, the 7-minute film also features an original score by Caitlin-Woelfle O'Brien, aka 'Blunt Chunks'. We are currently in the process of securing a premiere date, and submitting to multiple festivals for music, dance & film. As audiences slowly return to live performances I am grateful to have been able to create my work in Berlin throughout the lockdowns. This is a privilege that has been deprived from many during the pandemic. I am excited to see where Momentum Contingency and takeoff take me in this exciting new phase of space 'reopening'!
---