Ophelia's Open Lab. Irene Accardo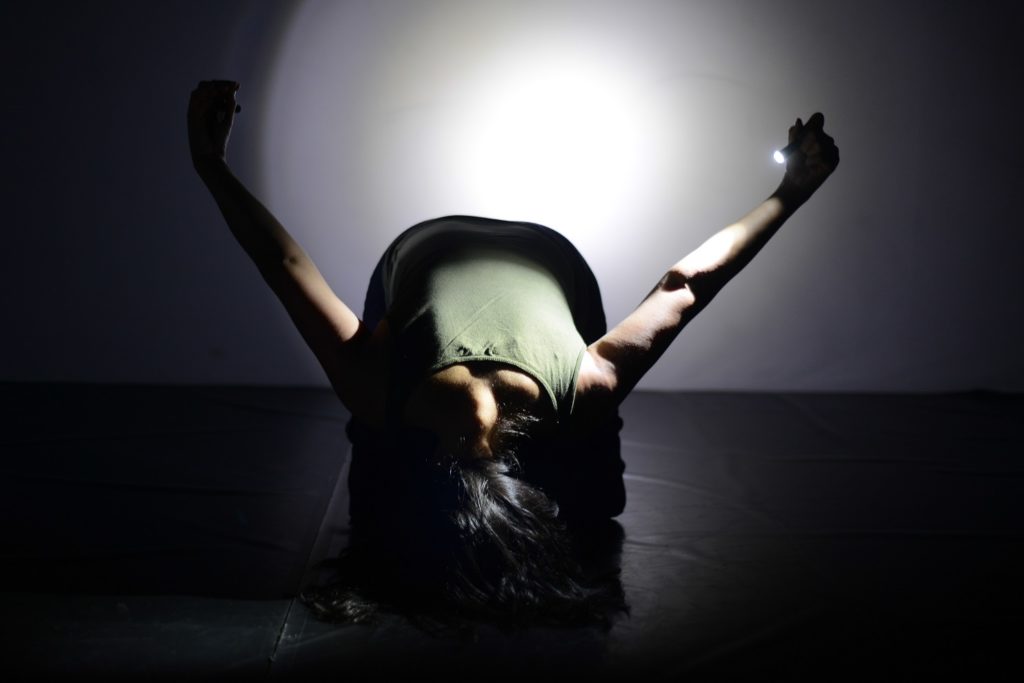 What inherent disrupting power lays into the voice as "the body of words"? What is the nature and dynamics of the paradoxical relationship of attraction and repulsion (Kristeva's "Abject") between words and their medium, the resonating body? How does this relay the tension between symbols and sings that, according to Walter Benjamin, creates allegories? How does the traditional image of the "feminine" relate to the characteristic of the voice as medium? And finally how does the artistic practice of the speech act relate to the dancing body? To healing? To participation/ Inclusion? The voice in relationship to text becomes in my research the red thread to talk about artistic, theoretical and political practice. A crossed reading of Julia Kristeva' s and Walter Benjamin's theories on language frames the whole research: starting from the above questions I will make interviews, organise exchanges/Workshops, share online scores and exercises as well as theoretical reflections with, among others, Bojana Kunst, Christine Hommelsheim, Marta Górnicka, Interviews with Chiara Guidi (Societas Rafffaello Sanzio); I will share work extracts of members of the GARAGE Collective and Members of Callas&Dollars, Joséphine Evrard, Irena Tomazin and others. Contributions can be made to the Ophelia's LAB in form of art videos, Sound performances, Texts, Interviews, Live and recorded Workshops, and sharing material of own practice and scores (a sort of everybody's toolbox shared online focussed on the speech act).
My personal interest in this topic is two-fold: I want to feed my own artistic research with my newly founded Dance/Theater/Music project Callas&Dollars towards the production of our first text based performance LUST (from Jelinek's homonym text); also as an artist, woman and activist, I believe that the multilayered uncanny relationship to the voice and text will allow us to reflect on performance and beyond on practices of inclusion of the unknown, the dysfunctional, the irrational. Having been personally affected in the last years by physical and mental issues, I have embarked creatively on reflecting on the potentiality of finding a voice for the uncanny, fragile and irrational body. Ophelia's character builds the perfect paradigmatic figure for this Lab: daughter embodying other' desires, passive as water, moulds herself into it as shadow of the Other; if Hamlet represents the modern drama, Ophelia represents the body and its resistance to language, its erratic threat to logic and subjectivity. The pandemic brought fragility, the unknown and uncanniness close to everyone's daily life, questioning the very structure of our society; the speech act as a dancing practice seems to me the most suitable response to give a voice to this experience.
Current updates of my work can be followed on Instagram!
---