ZUSTAND/ENTROPY. Giuliana Corsi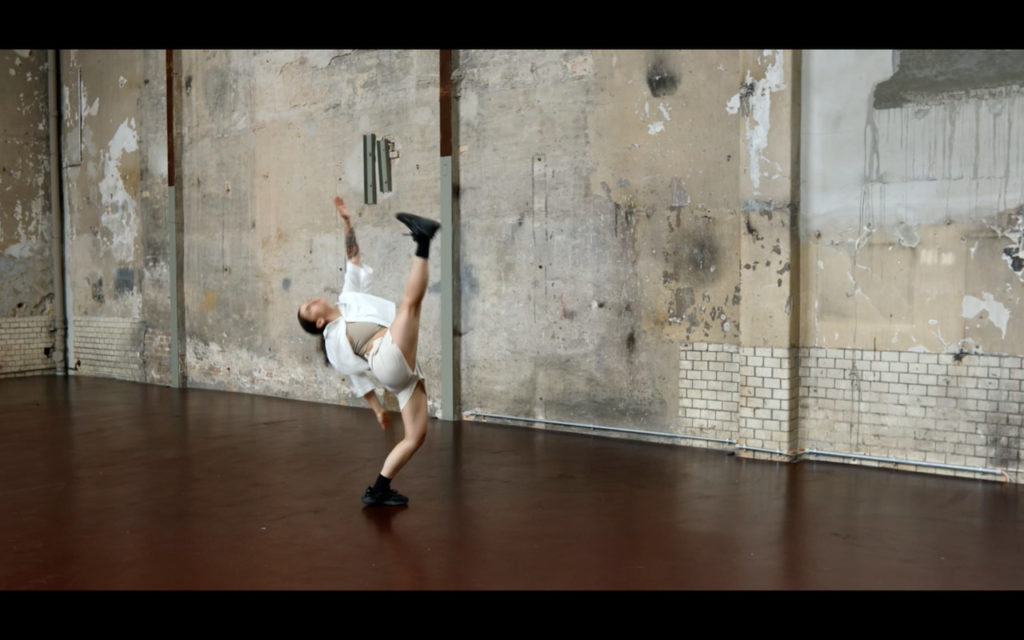 Zustand/Entropy is a digital durational solo movement and sound performance, which explores the fragmentation, distortion and stretching of time as a repetitive, cyclical and endless end.
This solo is available to be watched online on http://zustand-entropy.com/ and approaches time as a non-linear occurrence, rather as an ever-present state of stasis in a long and distorted moment, an impatient complacency as the feeling of an imminent end: a state of doom. Doom is a constant in the perception of existence – the long moment before the end.
An end, as opposite to doom, is the only certainty we carry. An end is a fast cut, a brief exhalation of conclusion. Doom is the everlasting moment that precedes the end. Doom's perception of a lost present is inscribed in and reproduced in our everyday experiential spaces, as ideas of what is yet to happen, but never comes, as a form of paralysis. A distorted moment which's borders are so blurred, that it passes and constantly renews itself without notice. Something that stretches itself until it becomes something else.
In this project, I wanted to exhaust and understand repetition in movement, and how it affects our decisions and defines the pathways we choose to move on. Using 111 videos, I created random algorythmically combined sequences, that happen as one accesses the website, and disappear as one refreshes it. It also brings a sense of ephemerality to the work, as the sequences get lost instantly upon refreshing the page.
Through the process, I tried to understand a new format of performing for an open public, as an online and on-demand work that never fades. This, although opening new possibilities of media for a dance performance (as this work was created to be performed digitally), also brings the question of the value of a work, and how much is enough remuneration for such a project, which will/can remain online forever. This is of course a choice I made during the process and moved forward with, it being my own work and my own research.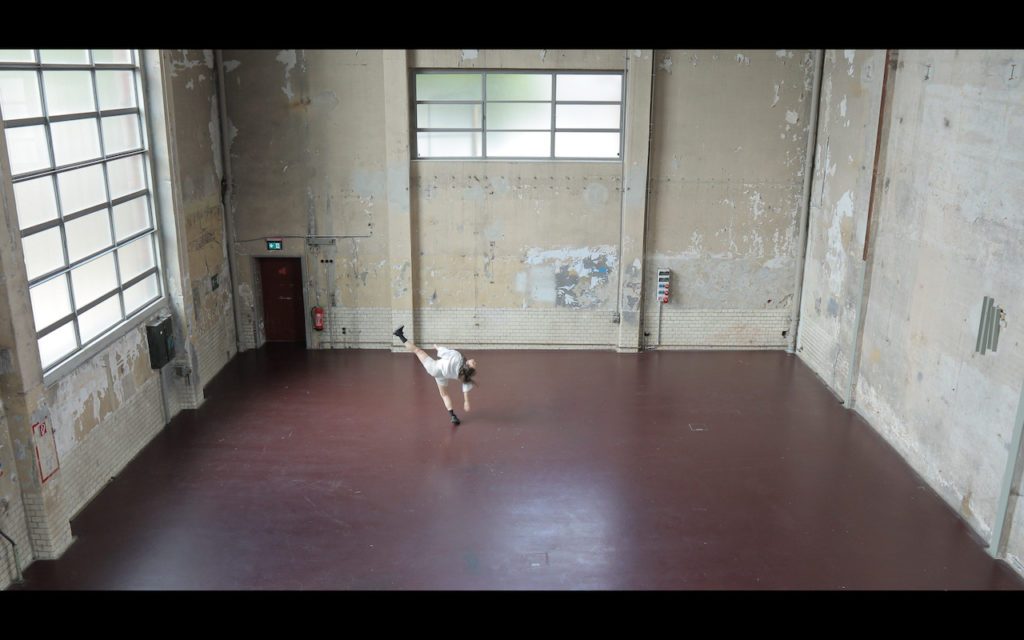 Through this long process, during certain periods, I was exhausted and nothing was coming to be of my liking. I thought about the need of validation that I usually search in my movement work, and how this affects how deep I understand my own movement. I think I gained some experience on understanding that most of it should come from diving fully into the process, even when I am uncertain of what I do. The clarity came afterwards, and in a more organic way.
This research consequently unlocked certain pathways and movement qualities to me, as in experiencing the process of creating a performance for an online platform, and brought questions such as how much this affects the research, in a sense of, when a work is created for camera, how does that affect its pace and its process. Creating for camera means experiencing footage from the first day, so although the work usually can be conveyed from inside out on its research process, it also brings the experience of immediately externalizing and reading from an outisde eye, as this is what defines what the work will be. Timing, visual and auditive cues depend on what makes sense to be experienced through camera view.
Working in creation, choreography, edition, sound and performance is something that changed my way of understanding dance and my own movement. Thinking on the sound work here as well did that, as in encouraged me to explore that field even though I am not a musician. I could understand how I wanted my sound practice to be and based much of the work on sensations while playing the synthesizer.
I felt amazed by the support I received from colleagues, as well as from my partner. I think that also this reminded me of the many times I have doubted my work, as all dancers do, but mostly the feeling that even though I am not secure, I think no one fully is. I think that this process has shown me that only through executing something I'll gain experience and still probably will never feel 100% sure of what I am doing. And this is okay, as the external validation that we often look for is a bit of an illusion.
Here in the result of the work, I feel like I unlocked a certain understanding of how my process develops, especially on thinking about how I choose to create the movement inherently to the theme. I understood that physicality is not the only way, letting the work sink, reading about related themes and going for different sources of inspiration are fundamental to enrich the process and to make sense of the work on its own.