Like stones on the river bed. Tiziana Longo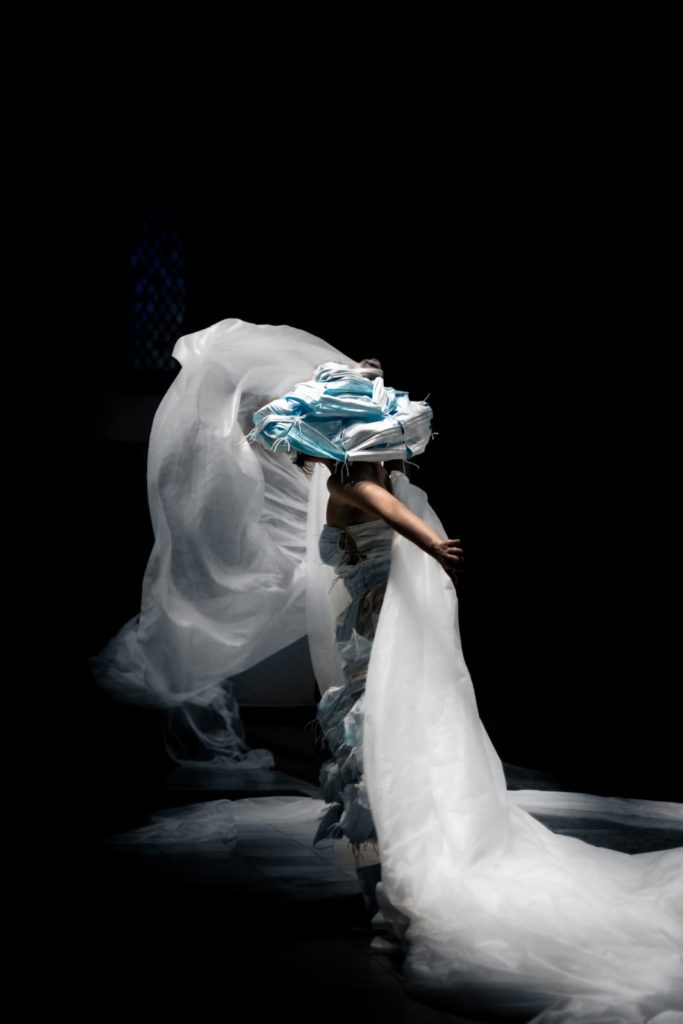 I have been working as an artist, dancer and teacher for 15 years.
For the last 11 years I have danced and taught internationally under the name of the company "Motimaru", which I founded together with Motoya Kondo in Berlin in 2010. My first debut in Europe was the Venice Biennale and our piece "SHIROKUROCHAN" was selected by Ismael Ivo.
Thanks to the support through DIS-TANZEN, I was finally able to create my own website and I am finally writing the book I have always wanted to write, which will be digitised and printed on paper in two languages in the future.
After finishing my BA in Performing Arts in a small town in Southern Italy 17 years ago, I went to Japan to learn a unique art form between dance and theatre. At that time I planned to write a book about this art form, but instead I developed myself as a dancer and choreographer. After 1 year in Japan, I already had the title: "Come le pietre sul letto del fiume". This book, not yet realised on paper, was written in my body, in my 5 years in Japan and in my 11 years here in Berlin. I put it off until my teacher Ohno Yoshito, died suddenly last year on 8 January. Yoshito Ohno, son of Kazuo Ohno, was the last legendary living piece of the history of Japanese contemporary dance, called Butoh, which is now spread all over the world. And Yoshito was my teacher and mentor.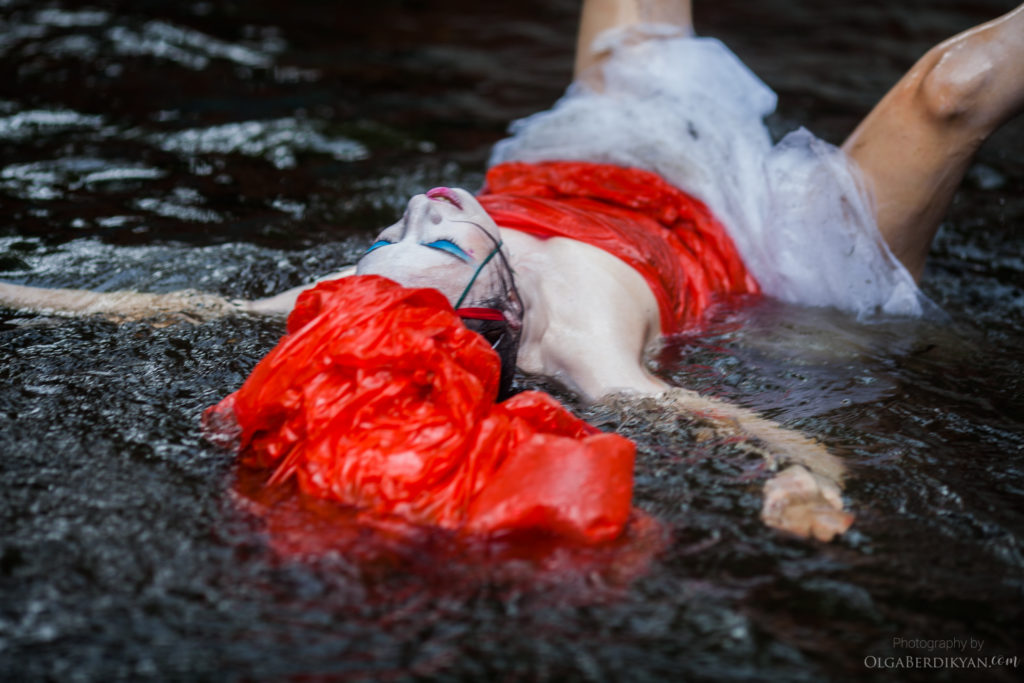 I studied with him, translated his workshops in Japan and abroad. I also worked with him as a stage assistant and we danced together. During my time in Japan and also on his tours abroad, I had the honour of being by his side. I watched him and collected his views. He had great visions. He complained about the stiffness of butoh and its stereotypes of distortion and grotesqueness. He had a strong sense of aesthetics and considered Butoh dance not only as Japanese "Butoh" but as a container genre to be officially included in the international performing arts scene, in dialogue with its context and the other art forms.
His teachings included not only Butoh dance, but also a directory, dramaturgy, lighting design, music design and composition. This book will cover some of his teachings, lessons, words and a methodological approach that I have later reorganised and integrated with my bridal studies and international teaching experiences over these years.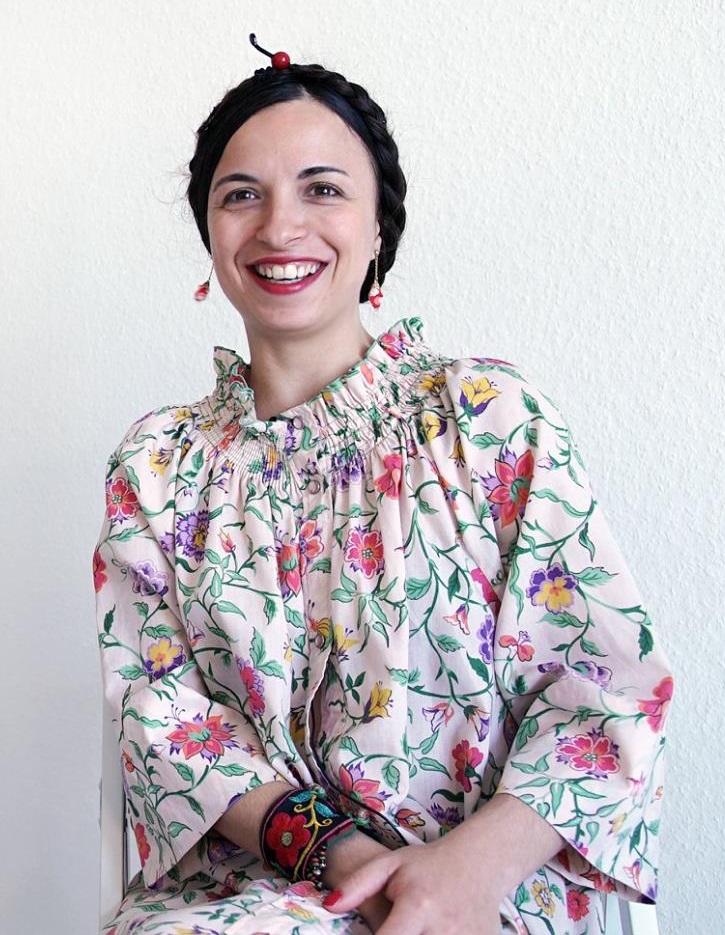 About me: Tiziana Longo, co-founder of Motimaru Dance Company, living in Berlin since 2010,
is an independent, international artist, choreographer, dancer and teacher specialising in movement dramaturgy, dance composition and Japanese contemporary 'Butoh'.
After graduating with a Bachelor's degree in Performing Arts from the University of Bologna, Tiziana spent five years in Japan. She studied, danced and was technical assistant to Yoshito Ohno, the legendary master and son of Kazuo Ohno, the co-founder of Japanese Butoh dance.
Later she researched Eastern dances in Japan, India, Nepal and Bali. On these journeys she experienced the cultural/artistic aspect of dance, but also its primitive, social and psychological aspects.
Her spectrum of body-mind research has further expanded to include the philosophy of yoga (Hatha Yoga Teacher Training), the psychology of trauma healing according to Levine and the T.R.E. (Trauma/Tension Release Exercise Method Certified Provider). As a choreographer and dance coach, her work focuses on the movement behind the dance, the dance itself and its possibilities for expansion. She is an experienced teacher who has been leading regular classes and intensive, thematic workshops in Berlin and abroad since 2010. She has performed internationally over the past 15 years, working in residencies in more than 30 cities in Europe, Australia and Japan. She performed at the Venice Biennale 2010 in Italy – selected by and directed by Ismael Ivo, at "No Ballet" in Ludwigshafen 2014, at the "Lucky Trimmer" International Dance Festival in Berlin 2016, "Dance ga Mittai" Contemporary Dance Festival in Tokyo 2016, "Oulu Dance Festival in Finland 2016, etc….
---